REWARD OFFERED FOR THE RETURN OF OUR FAMILY DOG.
HE IS 7YEARS OLD AND HE IS ALSO ON MEDICATION, IF YOU SEE HIM OR SEEN HIM AROUND PLEASE CONTACT ME ASAP.
HE IS A ORANGE COLOUR, SHORT COAT. LONG EARS, WITH A WHITE PATCH ON HIS CHEST HE ALSO HAS A SILVER CHAIN ON WITH A YELLOW TAG.
HE TOOK OF FROM HOME AT ABOUT 9PM LAST NIGHT.
09 8280587
[img]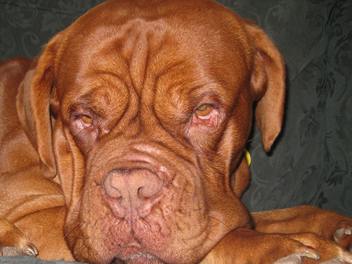 [/img]

_________________
Sandra
Owners,admirers,breeders & exhibitors of the Majestic
Dogue De Bordeaux.
President of The Mastiff Breeds Assn of New Zealand